Turnaround Checklist
The key to a safe turnaround is organization.
With our turnaround checklist, your team can identify any potential safety blindspots during the planning and execution of your turnaround.
Blast resistant shelters serve a number of functions on a job site. Some have to do with protection, while others have to do with the comfort of your workers. Depending on how high risk your environment is, such a shelter could even be required in order to do the work you're planning.
When choosing a shelter, you shouldn't automatically go for the bare minimum. Safety is key, as are features. That's why Turnaround Logistics is happy to carry products from Dynamic Air Shelters, a leader in blast resistant shelters for all types of applications. DAS solutions are top-of-the-line, exceeding all others in build quality, feature set and expandability while providing customized solutions for low-, medium- and high-blast scenarios.
Through Turnaround Logistics, DAS shelters are available for both rental and purchase.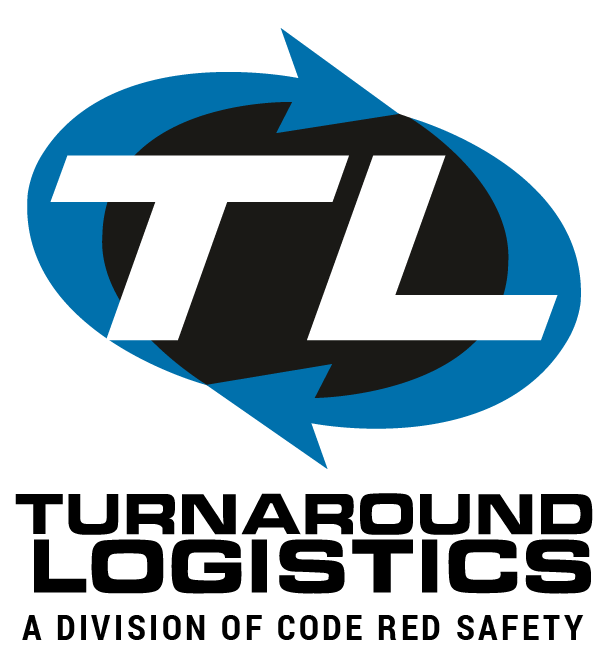 Why Dynamic Air Shelters?   
Resilient
Structures from Turnaround Logistics & Dynamic Air Shelters are built to last in the most challenging conditions.
Portable
With streamlined sizes, simple transport and straightforward setup, Turnaround Logistics & Dynamic Air Shelters are the go-to solutions for those who need to get a shelter up quickly and easily.
Cost Efficient
Turnaround Logistics & Dynamic Air Shelters are efficient all around. Fast setup enables you to start work quickly, while DAS structures are often less expensive — saving you as much as 85% — when compared to competing alternatives.
Safe
Workers stay protected in Turnaround Logistics & Dynamic Air Shelters and are far less likely to be injured in an air-based structure versus the failure of a heavier and more rigid structure.
Flexible
You aren't limited to the 14 standard sizes offered by Turnaround Logistics & Dynamic Air Shelters. Custom solutions can also be engineered to meet your needs, including those designed with your company's branding.
The best blast resistant shelters are the ones that go above and beyond on their feature sets. We've partnered with Dynamic Air Shelters because we feel their shelters hit this mark. Turnaround Logistics offers everything you need to keep your workers protected while also giving you the means to customize your solution further if necessary.
Projects don't come in a single size, and neither should the blast resistant shelters you have on site. At Turnaround Logistics, we carry a number of different design and size options, ensuring you'll always find the one that best fits your needs.
| | Model | Occupancy | Area | Dimensions |
| --- | --- | --- | --- | --- |
| | 628 | 52 People | 628 sq ft | 22x42x12 ft |
| | 1170 | 97 People | 1,170 sq ft | 22x72x12 ft |
| | 1383 | 115 People | 1,383 sq ft | 46x46x18 ft |
| | 1698 | 141 People | 1,698 sq ft | 46x56x18 ft |
| | 2362 | 196 People | 2,362 sq ft | 46x67x18 ft |
| | 2787 | 232 People | 2,787 sq ft | 46x83x18 ft |
| | 3348 | 279 People | 3,348 sq ft | 46x95x18 ft |
| | 3624 | 302 People | 3,624 sq ft | 62x82x24 ft |
| | 4290 | 357 People | 4,290 sq ft | 62x95x24 ft |
| | 4742 | 395 People | 4,742 sq ft | 46x132x18 ft |
| | 5880 | 490 People | 5,880 sq ft | 62x123x24 ft |
| | 7395 | 616 People | 7,395 sq ft | 62x152x24 ft |
| | 11192 | 932 People | 11,192 sq ft | 78x182x26 ft |