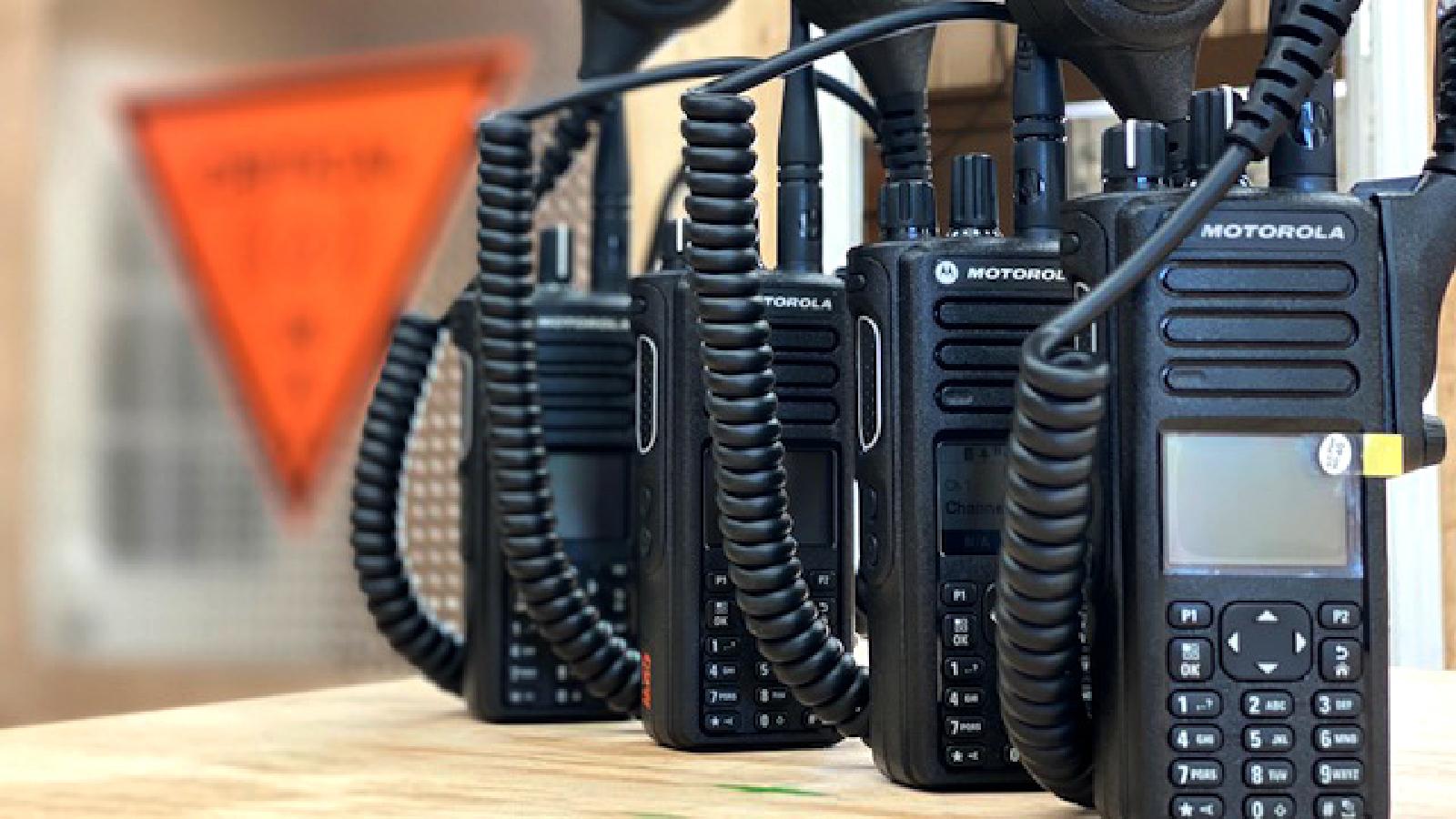 Our Critical 2-Way Communications division offers innovative solutions to ensure your team can work safely and efficiently in any situation.

Stay Connected
Whether you're working in the field, at the plant or on the road, you need a reliable and flexible communications system you can count on. We offer the full line of intrinsically safe MOTOTRBO™ Motorola digital two-way radios, and all products are expertly serviced to exceed your expectations, every time.
Even more, our highly experienced technicians will work with your team to make sure you get the right products and systems you need. We can even build a custom solution to support your project, no matter how complex the challenge.
We also stay on top of trends and innovations to ensure you always benefit from the latest technological advances.
Motorola™ Digital Radios
XPR 3500 IS MOTOTRBO
XPR 6550 IS MOTOTRBO
XPR 6580 IS MOTOTRBO
XPR 7550 IS MOTOTRBO
XPR 7550e IS MOTOTRBO
XPR 7580 IS MOTOTRBO
XPR 8400 MOTOTRBO Digital Repeater
SLR 5700 MOTOTRBO Digital Repeater
Systems & Support
Onsite capacity plus trunking systems
Interoperability data applications
Redundant backup system
Remote system monitoring
24/7 service & support
Local delivery & pickup
Nationwide service
Radio Accessories
Batteries
Belt clips
Charging equipment
Headset
Speaker mics
Holsters